ADHESIVE & SEALANTS
for INDUSTRIES
Mightyloc™ adhesives and sealants targeted on industries that span from household to manufacturing in the South East Asia region. These Mightyloc™ range of products are developed and produced to serve every specific segment of the industry that has requirement for good bonding or sealing application. Mightyloc™ range will fill up every segment of the industry gap.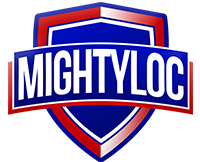 ADHESIVE & BONDING
SOLUTIONS SUPPLIER
Industrial Adhesive & Sealants, Tapes and Glues
Mightyloc™ is a brand name that was conceived with the primary objective of supporting the general manufacturing and assembly industries with a broad range of strong and versatile adhesives, sealants, double-sided tapes and specialty products to fulfill the industries' demands. Through the years of interacting with the manufacturing and general industries around the region, there are certain quarters of the industries that are not being served or applying the correct bonding compounds for their assembly applications. This gives us the impetus to explore, co-develop and establish an array of structural adhesives, sealants and double-sided tapes to cater to these specific requirements.
Our Products Include:
Taftlock Anaerobic –  A locking adhesive that will lock and seal most metal threaded screws and bolts from loosening during operation even at a high temperature setting. It has the ability to secure strongly most fasteners and resist most liquid medium when the adhesive is fully polymerised. It is available in different strengths to meet the industries' demand.
AFT- Acrylic Foam Tape exhibits very high bonding strength and fast setting for indoor and outdoor bonding application. It is widely used in the industries such as automotive aftermarket, signage, metal and electronic.  AFT acrylic foam tapes can bond to most plastics (except PP, PE and Nylon), metal substrates and glass surfaces without any pre-conditioning surface treatment. Besides, with the good heat and cold resistance, it is ideally for outdoor or extreme weather applications where regular open celled foam tapes are not able to achieve.
Hercules Methacrylate Adhesive is a structural adhesive that is designed to handle the most challenging and demanding applications of bonding metals, plastics and composites. This is a very versatile and fast setting adhesive that will yield high bonding strength in minutes and able to withstand outdoor temperature with good impact resistance. Therefore, it is very suitable to use in the automotive, marine, metal fabrication and building & construction applications.
Ninja 108 is the answer to the hardening problem with the regular super glues that are available in the market. This new innovation of cyanoacrylate adhesive not only sets fast, high in bonding strength, but it has exceptionally long shelf life at ambient storage condition. Be it for a quick fix of broken porcelain cup handle, shoe mending, woodworking, hobby aeromodelling assembly or even up to the most demanding industrial applications.
Krystal UV adhesive is one-part acrylic based UV adhesive that will polymerise almost instantly when in contact with UV light source. It is designed to apply on bonding glass, clear acrylic, polycarbonate and substrates that require fast setting with permanent fixturing. It's versatility allow it to be used in most intricate and complex applications for bonding where high clarity and good strength are needed. For example, the signage and furniture industry are good in point where optically cleared adhesive like Krystal UV adhesives are consistently needed for bonding integrity and aesthetic appeal when fully cured.
Taftgrip is a modified silane polymer,  considered an adhesive and sealant that has high initial grab strength for load bearing item on vertical surface while being polymerised. This adhesive is a good workhorse for most demanding indoor and outdoor bonding applications. When fully cured, Taftgrip has good flexibility, able to withstand extreme weather condition for long duration, load bearing strength that will provide excellent sealing property, but it can bond very strongly to most metals, plastics, woods, fiberglass, glass and composite substrates. Therefore, it is being applied in bus & truck building, construction, metal doors assembly, signage and many more applications.
Taftflex series of polyurethane sealant is one of a kind polymeric elastomer that is flexible, tough and able to withstand the most extreme outdoor weather conditions. Taftflex polyurethane sealant able to meet the most demanding sealing and bonding applications where end users are looking for. Furthermore,  it has a series of 1-part polyurethane and MS polymer sealants cater for bus & truck builders, automotive windscreen bonding, marine & yacht builders, metal fabricators, construction & building, signage and the entire spectrum of industries for use.
Mightyloc 9025 is a unique 2 component methacrylate adhesives that are designed for the purpose of bonding metal substrates with very high bonding strength. This adhesive is widely used as a substitution for tack welding in the metal fabrication of doors and panels due its ultimate strength developed when cured. For the last 15 years, major brand of escalator and lift fabricators have adopted Mightloc 9025 for bonding of the metal parts instead of welding.
HAVE SPECIFIC ADHESIVE REQUIREMENTS FOR YOUR BUSINESS OR INDUSTRY? CONTACT US AT +65 67667191 OR EMAIL TO US.